Throughout the month of October, schools across The Two Counties Trust have been marking Black History Month. The month is always a wonderful opportunity for our students to discover and learn about influential figures as well as to discover the history and culture behind different groups within our society
To conclude this period of learning all schools within The Two Counties attended a trust-wide event at Wilsthorpe School on the 9th November. Attending students began their journey of becoming Ambassadors of Change, attending talks from Professor David Olusoga, professor of public history at Manchester University, as well as being a best-selling author, television producer and presenter. and Tebo Mpanza, creator of VAABS fashion house and director of Unfound Studio. Both speakers spoke wonderfully from the heart, detailing their own experiences of black history and how they felt our students would be most effective as an Ambassador of Change.
Stop Hate UK also provided a workshop in the afternoon to conclude the day and provide students with an effective learning foundation to be able to be an Uspstander within society.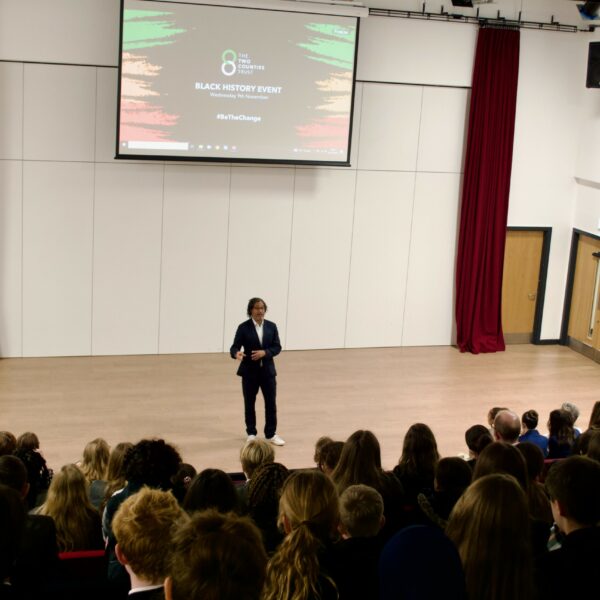 David Olusoga OBE, Historian and Television presenter, presents a talk to students of The Two Counties Trust.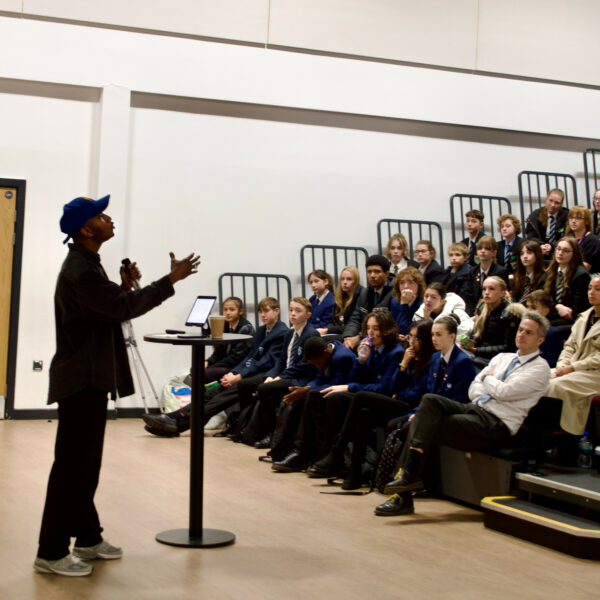 Tebo Mpanza, founder of VAABS Fashion brand and Creator of Unfound Studio, told stories of growing up as the only person of colour attending his school.