The 26th of October was a proud moment for The Two Counties Trust member school Springwell Community College, as Year 11 student, Zoe was presented with the Young Volunteer of the Year award for the Chesterfield and Derbyshire.
Zoe was presented with the award for her volunteer work with the Springwell Community Arts Programme (SCART). Something that she has been involved with since a Year 7, since first joining the programme, Zoe has become an integral part of the group supporting both the Bandscene programme and Lunchtime activities. She also has progressed into more technical-based roles, managing the recording studio throughout the week as well as sound and lighting for performance events at Springwell.
Community Arts Manager Brian Evans spoke on the award saying "Volunteering has been a major aspect of SCART from day one with students getting opportunities to gain real hands-on experience in a variety of roles. Zoe has full earned this reward for her consistent high standards of Volunteering with us, week in, week out".
Everyone at The Two Counties Trust would like to congratulate Zoe on her fantastic and well-deserved achievement.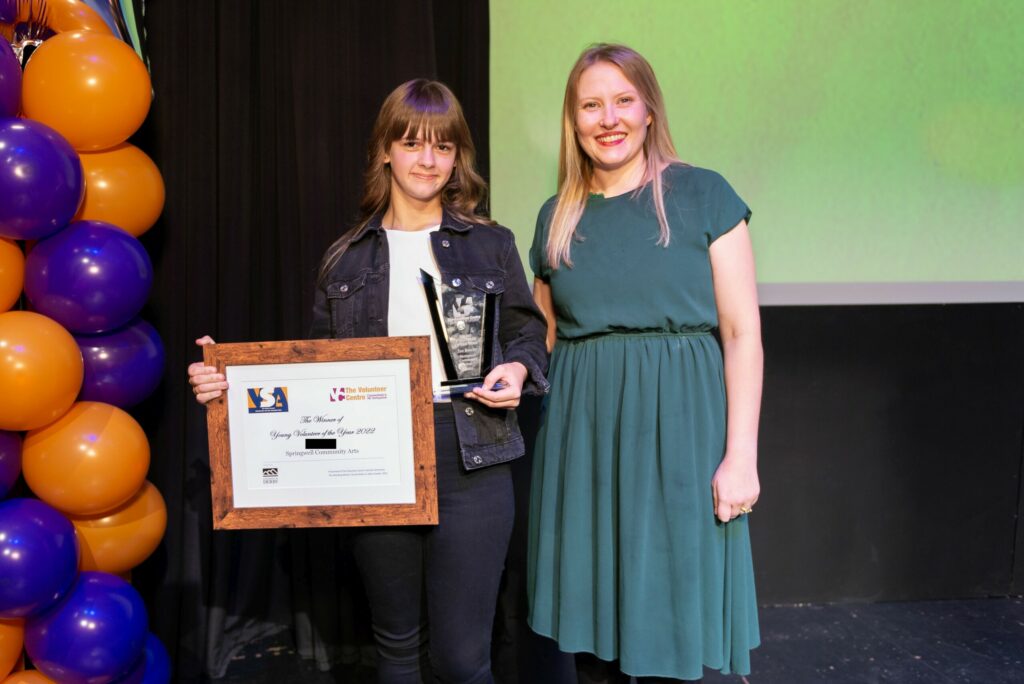 Zoe being presented with her award for Young Volunteer of the Year.