The Selston Year 8 Football team has been on top form this academic year, putting in unstoppable performances in the National Cup Tournament.
Their latest game saw them travel to Manchester to take on Manchester Grammar School in the last sixteen of the Tournament. The opposing side contained strong competition including Kai Rooney, son of Manchester United legend Wayne Rooney. Coleen Rooney was also in attendance adding an extra level of pressure for the Selston side.
The Year 8s put in a determined effort to continue their run in the national cup, however it was not the teams day as the scoreline finished 8-5 to Manchester Grammar School. However, a massive congratulations is due to all members of the team who have put in some stunning performances all year, making themselves and the staff at Selston and the Trust incredibly proud. Well done to the squad!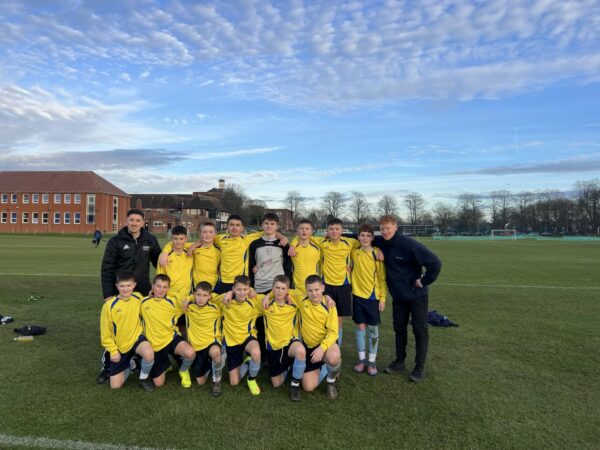 The Year 8 Team at their Last 16 Game of the National Cup Tournament