Over 1,300 staff from across The Two Counties Trust came together to develop their knowledge, share best practice and empower themselves and others to lead at our second and largest professional development day.
Wesley Davies, CEO, started the day with a passionate address about the Trust's strategic anchors and how everyone can work together to enhance the life choices of all our students. During the morning everyone also developed their knowledge of inclusive schools and the practical steps they can take to create an environment where all students can flourish.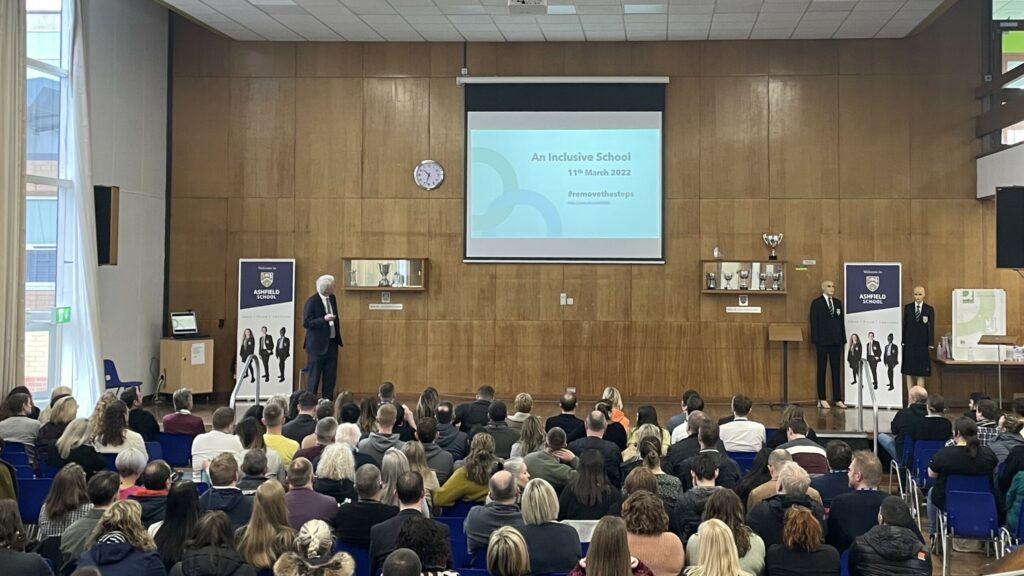 Staff were able to choose from over 60 carefully selected sessions which ranged from, classroom-based theories and approaches, mental health awareness and leadership improvement. There was a perfect session for everyone!
Throughout the day everyone was encouraged to share their legacy sentence, which is something positive we want to be remembered for. This active ingredient binds everyone at The Two Counties Trust together and reminds us all why we get out of bed each morning.
Wesley Davies, CEO said,
"It was great to see so many professionals across our different sites coming together to learn and develop for the benefit of our 11,000 students.  There has been fantastic response from our staff and these events are clearly building a feeling that we are one Trust."
Derek Hobbs, Wilsthorpe School Headteacher, said:
"The day was a great opportunity to share common challenges, celebrate joint successes and agree consistent strategies. It was wonderful to welcome colleagues from across all 9 schools to Wilsthorpe, to tell them about our journey, to listen to theirs and to plan our joint TCCT journey together."
Anonymous staff feedback:
"I have never felt before as though I had a clear picture of how the Trust wants to work and the direction it was heading, I do now. This has given me reassurance and commitment to this vision."
"The session has expanded my knowledge as a professional, highlighted areas to develop and possible strategies that can be put in place to overcome students' challenges."
"The knowledge of the trainer was vast and in depth."