On the 8th of March, 100 students, 20 staff and over 30 women from local businesses and institutions gathered at Derby's Museum of Making to mark International Women's Day. These businesses and institutions include Rolls-Royce, Alstom, JCB, Valliant, the British Army, Derbyshire Fire Service, Derby Theatre, Nottingham Trent University, University of Derby.
Students spent the morning talking to our external guests, hearing about all their different roles, experiences, and backgrounds. Giving them an invaluable insight into women who they wouldn't get to talk to on an average day.
Students also listened to guest speakers Hannah Dines, Paralympian and presenter of Channel 4's Tokyo Paralympics coverage, and Becky Daykin, a coordinator for Deaf-initely Women which supports and brings together deaf, hard of hearing and deafblind women. Both speakers spoke passionately while the students listened with respect, before eagerly asking questions about how women can be supported in achieving equity.
After a networking lunch, students were treated to an exclusive tour of the Museum of Making, specially developed with a focus on how women have contributed to the local area and beyond.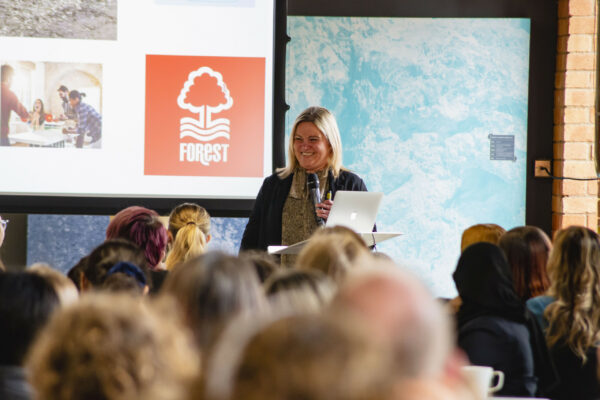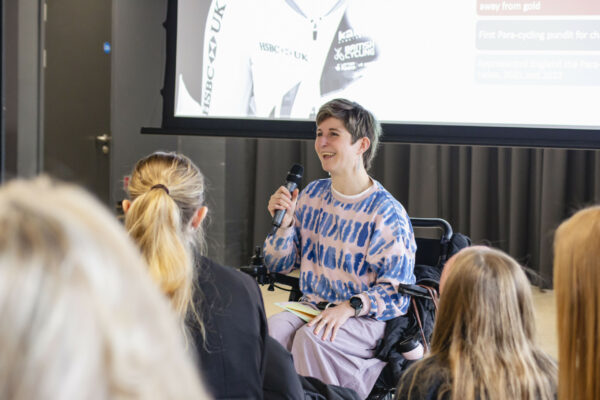 Katrina Kerry, Headteacher of Manor Academy who attended the event said:
"Today was a real privilege both to attend our International Women's Day as a senior member of staff and also to present the welcoming address to students, staff and the exceptional guests invited. A focus of not just Manor Academy but the whole Two Counties Trust is to empower our students to lead in the future. Today's event was an incredibly positive step in the direction of creating the next generation of women in leadership."
Bev Bates Firefighter for Derbyshire Fire and Rescue Service
'I was asked to participate in today's event as part of International Women's Day. This has been an incredible day and I've enjoyed telling young people about my job and experiences in the industry. I thoroughly enjoyed listening to the guest speaker and seeing how this inspired the young people and staff involved in the event. I hope the shared experiences and challenges people have faced and overcome teach the young people how resilience and determination can knock down so many boundaries and obstacles sent to us in our lives'.