At The Two Counties Trust, we recognise that the mental wellbeing of our students is crucial for their success and happiness both in and out of school. This is why we are delighted to announce that Heritage High School has implemented a new initiative to support mental health and wellbeing amongst their students through the introduction of 28 new Student Mental Health Ambassadors.
These ambassadors are positive role models for their peers and have been trained to provide support, encouragement, and a listening ear to fellow students who may be struggling with mental health issues. They are not there to diagnose, but rather to be sensitive to changes in behaviour that may suggest that a student needs support. They can signpost their peers to where they can get support, both in and out of school, and will listen without judgment to anyone who needs someone to talk to.
With an estimated one in four young people experiencing issues with their mental health, we believe that the mental health ambassador program is an important initiative that will benefit all our students at Heritage. Having someone to talk to who understands what they are going through can make all the difference to a young person's mental health.
Heritage's commitment to mental wellbeing is part of The Two Counties Trust's wider commitment to promoting positive mental health and wellbeing across all our schools. We believe that prioritising mental health and wellbeing in schools is essential and providing the necessary support to our students is a key part of that. This is a positive step towards promoting positive mental health and wellbeing across Heritage High School, and we encourage all our students to take advantage of the support provided by their peers in this program.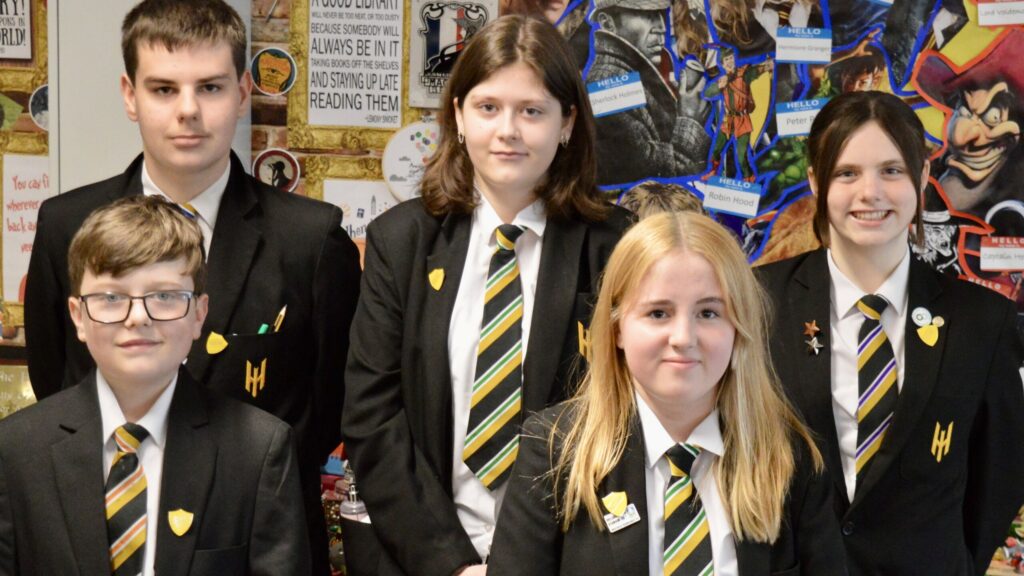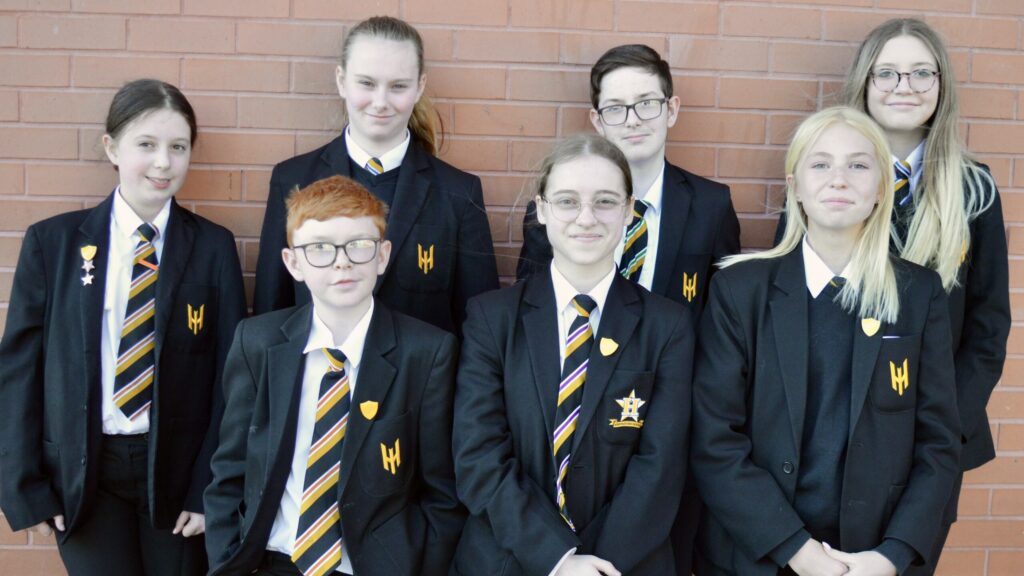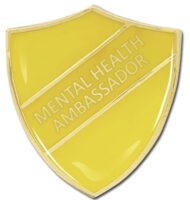 A selection of Heritage Highs new Mental health Ambassadors
The Mental Health Ambassador Badge