A fantastic well done to everybody who took part in Freddies Bake Off 2022. A grand total of £156 was raised for The Poppy Appeal. An amazing achievement by the students and staff at Frederick Gent School.
The event was organised by Miss Jackson and saw some students bake and other students along with members of staff help run the bake sale itself.
The event became a real community affair, supported and judged by members of the South Normanton Council. The trust would like to thank the council members for their input and presenting our winners with their prize.
Congratulations to all the students at Frederick Gent School and we can't wait to see what is in store for 2023's Freddie's Bake off!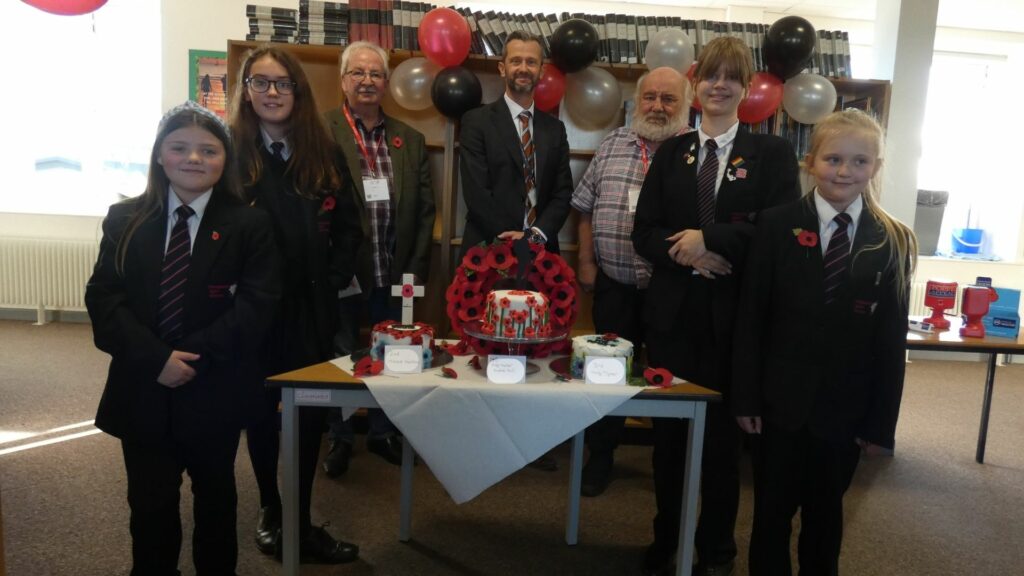 Bake off winners pose with Headteacher Chris Woollard and representatives of South Normanton Council